Welcome to Mrs Ben Ghalba's Class Page!
We are Reception and Year 1!
Mrs BG @_MrsBG
26 Jul @kerrie112 Looking brilliant girls!!!
21 Jul RT @MissClarke11: Just completed the Technology Enriched Instruction course on the #msftedu Educator Community! https://t.co/UgQ62wxCzZ vi…
21 Jul RT @MissClarke11: Just completed the Become a Mystery Skype Master course on the #msftedu Educator Community! : https://t.co/2TOjzZQiFS v…
21 Jul RT @MissClarke11: Reimagine the writing process with Microsoft in Education course on the #msftedu Educator Community! https://t.co/T7ljL3…
21 Jul @SkypeClassroom @Skype @misskmgriffin @MissClarke11 @stjs_staveley @MicrosoftEDU We can't wait to get started again in September! 💪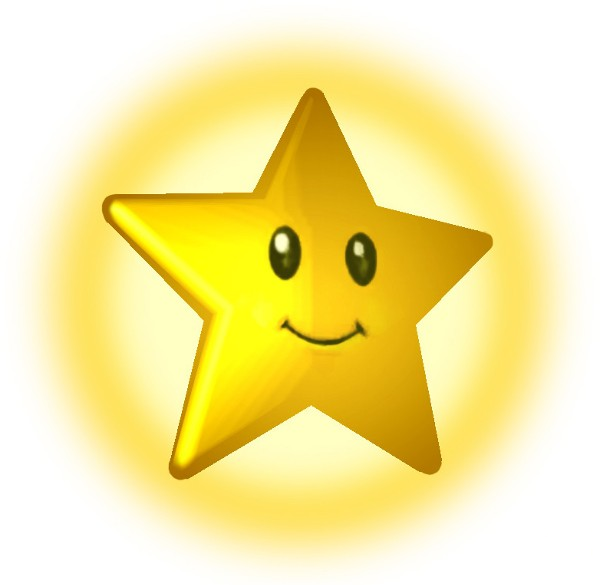 Star of the Week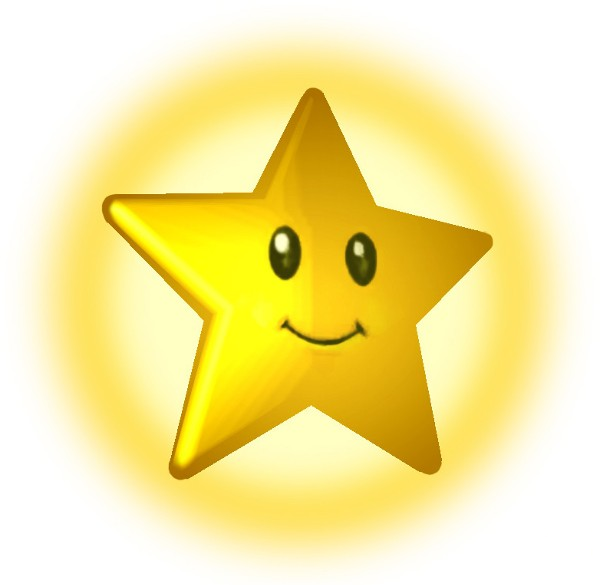 Alfie K
Remember the star of the week takes Bert the Bear for the weekend!
And they also get to feed our class fish!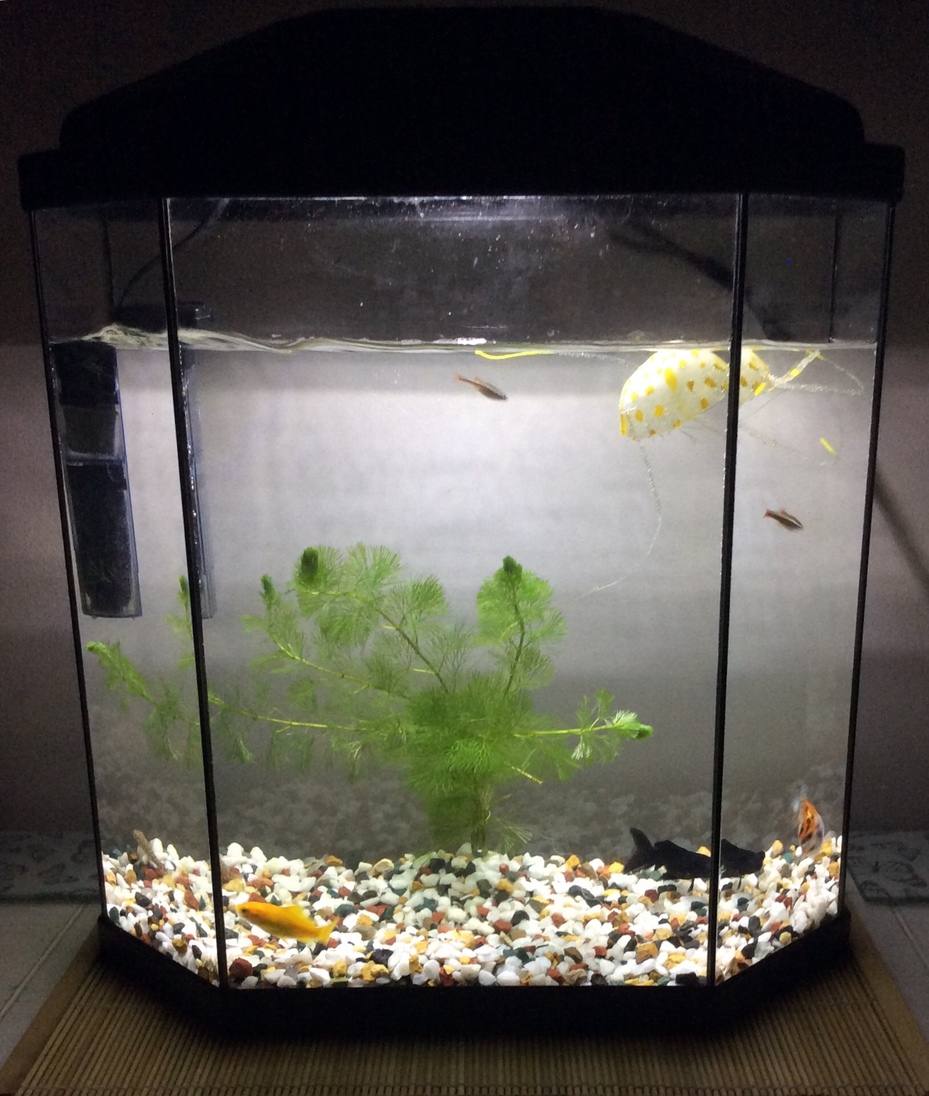 Mathematician of the week
Amelie K
Reader of the Week

.
Mia G
Writer of the Week
Adrian W
Our theme this term is
Under the sea
For this Topic we are reading some great books:
Commotion in the ocean, Rainbow Fish and The pirates next door.
This term we visited The Deep in Hull and explored floating and sinking. We have made our own boats, dressed up as pirates and scuba divers.
In English we have been retold our visit to The Deep and used lots of adjectives to describe the fish.
Within the role play area we have been to an aquarium, worked in a fish and chip shop and even been aboard a pirate ship making people walk the plank!
This term we have used lots of technology to record our work and used the art set app to draw different creature we have seen. We have had two Skype calls one to find our more about sea turtles and another to visit a penguin hospital.
During music we learnt a song and worked together to add actions. We had to listen carefully to the conductor to make sure we were in time with the beat.
While at The Deep we learnt about rubbish with Rio the Sea Turtle....
Converting media.
(Media will continue converting in the background)
Look at our super role play activities....
Look at our super creative work....
Look at our independent writing!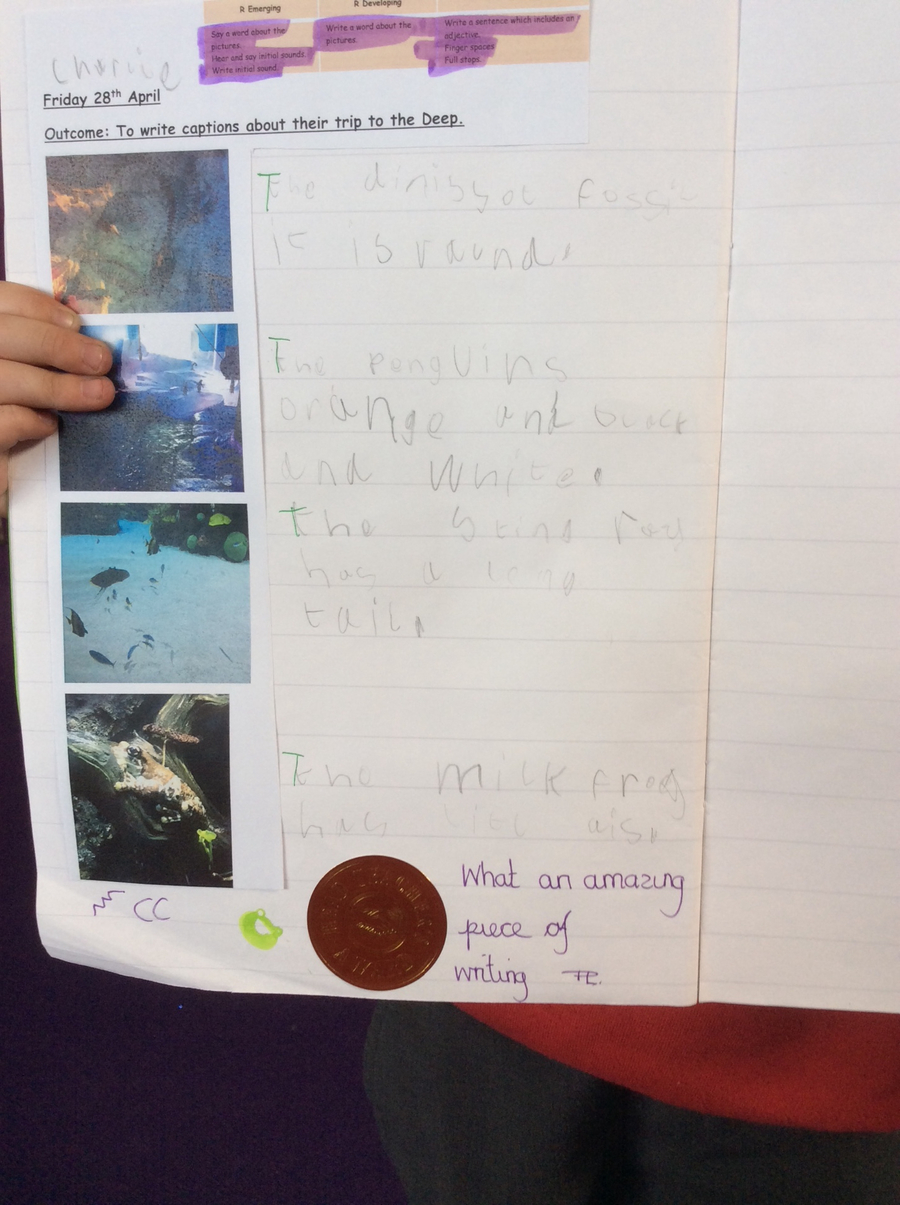 Here is our fantastic singing.
Converting media.
(Media will continue converting in the background)
Information about Reception and Year 1
We have so much fun at school. We always have a different topic every half term. Our continuous provision reflects our topics and learning. We have different areas including a mathematics area, creative area, junk modelling area, baking area, water and sand area, fine motor skill area, malleable and messy area, ICT area, role play, home corner, writing area and a beautiful reading area. We also learn outside where we have a water wall, mud kitchen, role play teaching area, huge bean bags, construction area and water area.
In the mornings we learn English and Mathematics. Here Mrs Ben Ghalba and Mrs Marsh work with us in small groups. If we are not working with an adult then we can choose our own learning in our areas. In the afternoon we learn about our topic, computing, music, PE, science and we bake! Mrs Ben Ghalba and Mrs Wibberley help us in the afternoon.
We also celebrate collective worship each day and we say our prayers to God.
Key Things to Remember:
PE days are Monday and Tuesday.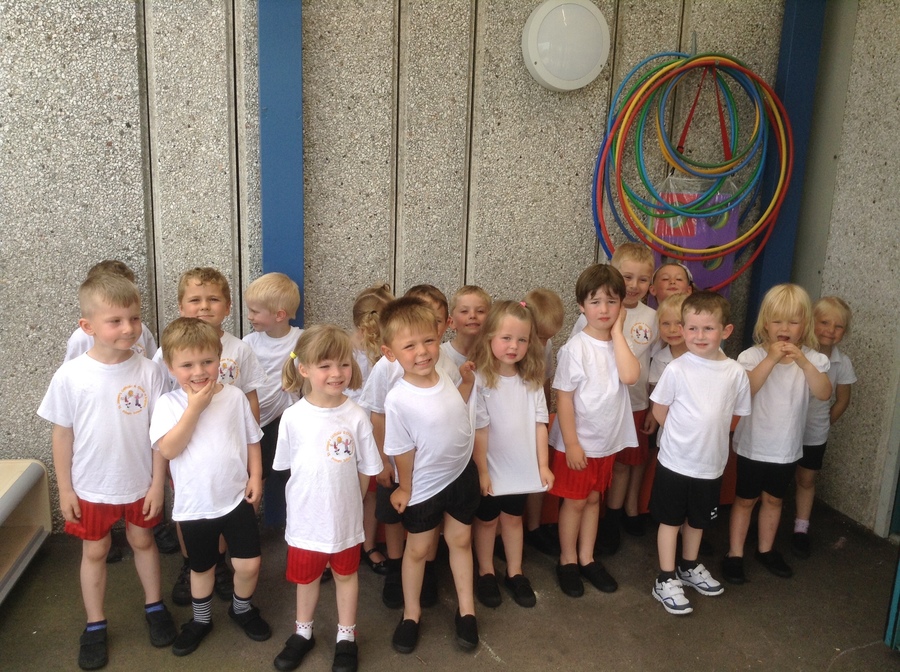 Homework must be handed in on a Wednesday and it goes out on a Friday.
Planners to be brought in daily and handed in to Mrs Marsh in the planner box. They will then be checked daily you will find new words and comments from staff on a weekly basis.
Lunchboxes need to be left in the lunchbox cupboard in the hall.
Book bags to go into trays.
Coats should be hung on the correct peg.
Please hand any letters and money to Mrs Ben Ghalba or Mrs Marsh.
Water bottles are located by the sink in the kitchen area.
Sunhats and sun cream can go in the children's tray.
We do provide sunhats for outdoor learning.
Open Door Policy
EYFS and KS1 doors open from 8:45am so please feel free to come in and read with your child. We want to encourage you to change your child's reading book too. (remember to write it in their planner) You can also complete the handwriting task and spelling task with your child. Please encourage your child to read the words first. Your child can also be dropped off at this time and left ready to learn. This is also a key time to speak to any of the adults in the setting. If you have any worries, concerns or you would like to share some good news please approach staff. We are only too happy to listen.
The children really enjoy using the continuous provision and the outdoor area to embed their learning.