We are committed to encouraging whole school action to improve our school.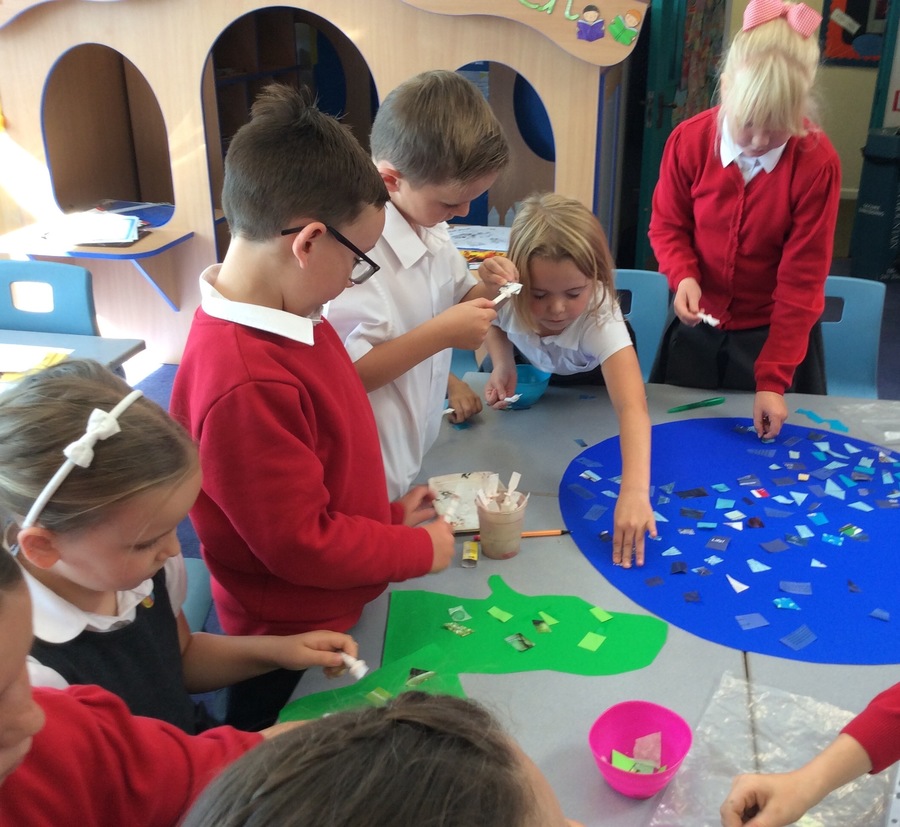 Waste Week
We worked hard during Waste Week to help everyone in the school understand how we can reduce, reuse and recycle our rubbish. The Eco Committee shared their drama with the school, with a dustbin lady who would rather not have any rubbish in her bag! Our Waste Busting Superhero competition had lots of imaginative entries, and now everyone is being a bit more careful about what we throw in the bin.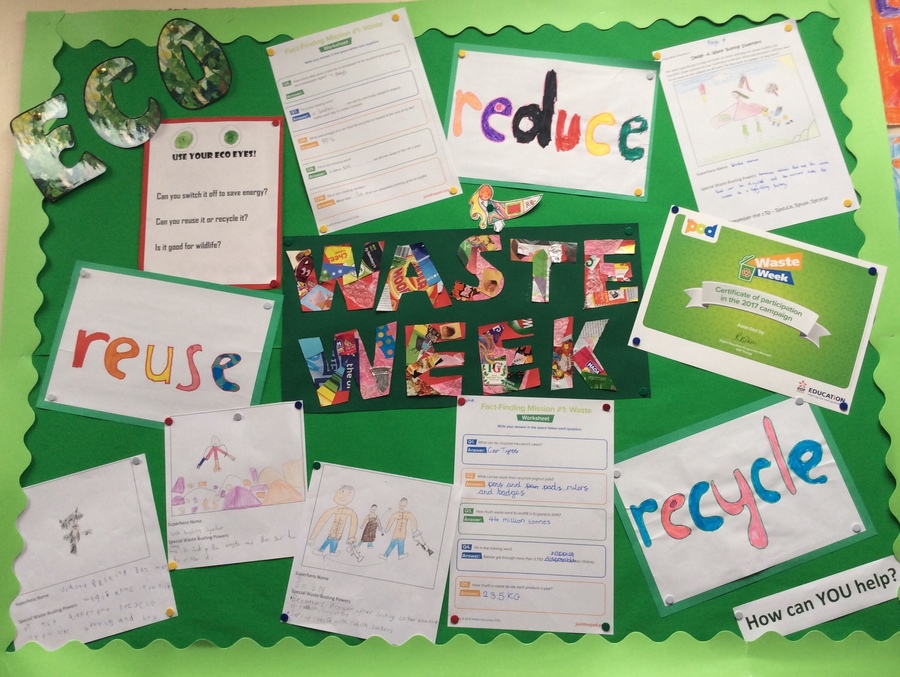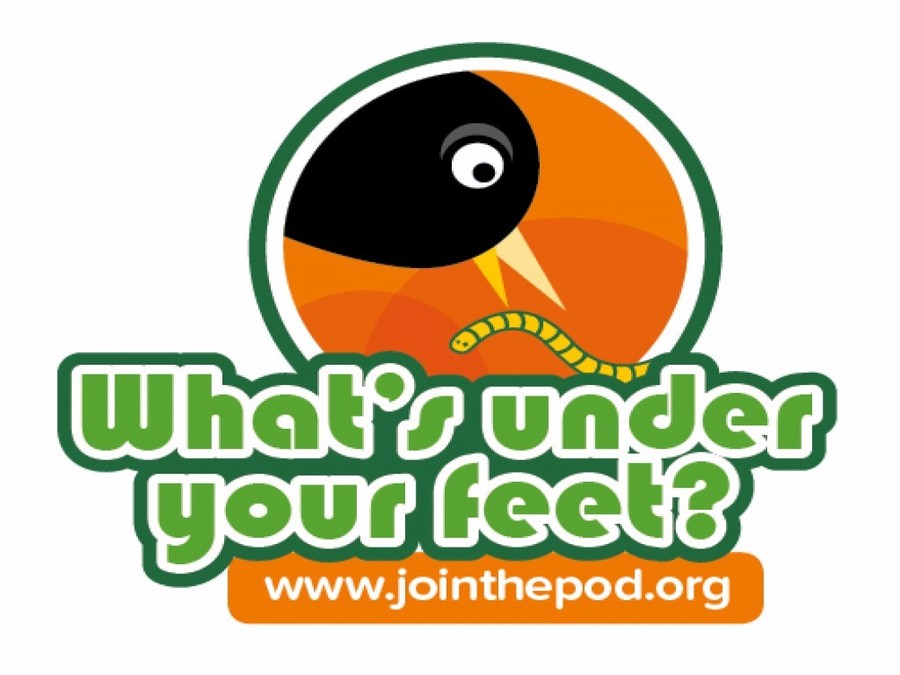 What's Under Your Feet?
Update - We completed the survey again in March, and entered our results into the national database. This time we found nearly 50 worms, and a lot of very surprised ants.
As part of our biodiversity work, we are taking part in the national campaign to help scientists at the British Trust for Ornithology understand how the number of bugs within the soil affects birds. We had to dig up a square of grass, count all the grubs we could find within it and send our information back to the scientists. We measured our worms as best we could - they just wouldn't stop wiggling! We also weighed all the worms and found we had collected 8 grammes. We'll be repeating our investigations in the spring and summer.