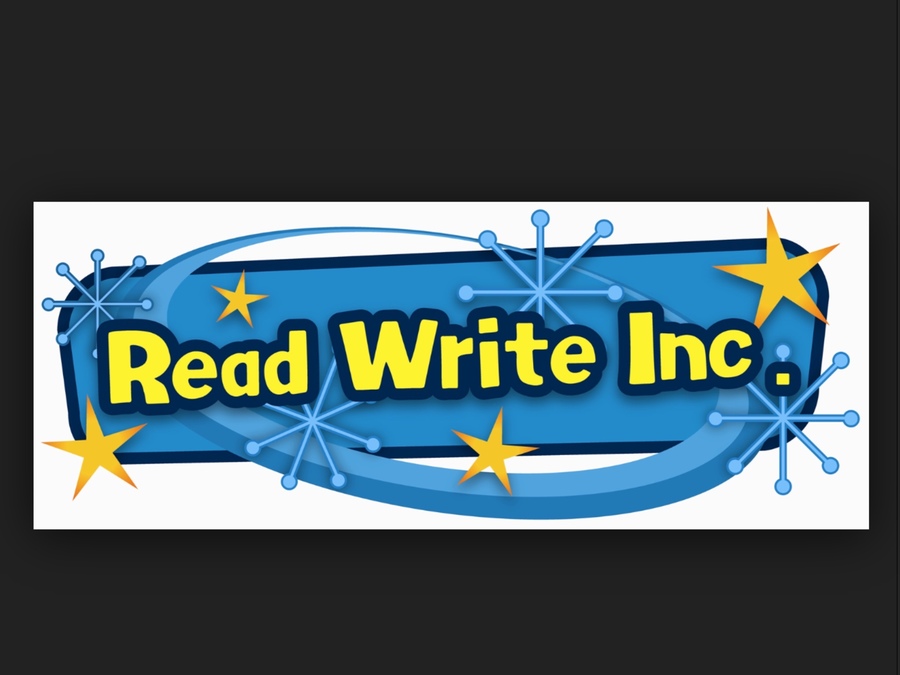 At St Joseph's we follow the Read, Write, Inc phonics programme, which has been developed by Ruth Miskin. The programme teaches the sounds in a specific order starting with 'Set 1 Sounds' in the order of m,a,s,d,t,I,n,p,g,o,c,k,u,b,f,e,l,h,sh,r,j,v,y,w,th,z,ch,qu,x,ng,nk
Each sound has a rhyme to help the children remember how to form the letter; for example, to write 'm', we say 'Maisie, mountain, mountain' and for 'a' we say 'around the apple and down the leaf.'
In Reception the children are taught a sound a day, with Friday being a practice day.
Once the children have learnt 'Set 1 Sounds' and they can read words which include them (Fred talking), they move onto 'Set 2 Sounds' (ay, ee, igh, ow, oo, ar, or, air, ir, ou, oy)
Again these have rhymes to help the children to remember; for example 'ay-may I play?'
Finally they move onto set 3 sounds. (ea ,a-e, i-e, o-e, u-e, aw, are, ur, er, ow, ai, oa, ew, ire, ear, ure)
Meet Fred the Frog
Fred the Frog is the cuddly toy who helps the children learn to read and spell. Fred the Frog cannot read properly so he uses 'Fred Talk'. This means he segments all his words. For example he says cat c-a-t. He then points to each sound using his 'Fred Fingers'. The children use these techniques to help them spell. You can encourage your child to use Fred Talk and Fred Fingers when they are reading and spelling.
A Typical Phonics Lesson
Show the picture (the sound picture)
Make up an action (easy and simple to remember)
Discuss picture in exaggerated detail (this helps the children get excited and enthusiastic)
Fred Talk the words on the card (my turn-teacher model, your turn-children copy and have a go)
Show picture side/letter side (when you see picture say… ay may I play, when see sound say 'ay')
Play hide game. Mix in other sounds- this helps them to practice.
Discuss 'ay' 2 letters one sound 'igh' 3 letters one sound- point it out on speed sound chart (complex if appropriate)
Handwriting the sound on WB- model first (with classical/panpipe music etc… on in background for 2 mins)
Get the neatest hand writer out to show their writing. The neatest hand writer also gets to have Fred
Green words- Fred Talk (Green words are words that can be segmented and blended)
Teacher/ partner work to read (two pupils- one in role as teacher, 1 in role as pupil- and then swap)
Fingers for spelling (do 3 words)
Speed sounds (involve actions)- these are all the past sounds they have learnt- they need to be revisited every session.
Speed words (all past green words)
Introduce red word and spell- red words are tricky words.
Phonics Screening Test
In year 1 the children take a 'Phonics Screening Test' which tests the children on their ability to read. The phonics screening check is a short, simple assessment to make sure that all pupils have learned phonic decoding to an appropriate standard by the age of 6. The test consists of 40 words and non-words which the children read one-to-one with the class teacher. The teacher will then identify any gaps in learning which will be passed onto the year 2 teacher.
Reading Books
Reading books In Nursery, Reception and Year 1 are organised into book bands. Your child will be assessed by the class teacher and assigned a book band colour to choose their books from. As your child progresses they will be moved along the bands and you will be informed of the changes in their reading records. The books in each of these boxes have been banded to fit your child's level, as well as offer a challenge for them to move to the next level. The books come from a range of different schemes so that your child has the opportunity to read lots of different types of books.
We want to encourage you to change your child's book when you feel is necessary. In Nursery, Reception, Year 1 and 2 you are invited to come into class from 8:45am. Here you can change the book. The books are located near the main entrance into the classroom. Remember to write in your child's planner when you have read the book.
In Key Stage 2 the books are organised using Accelerated Reader, the children will be given a number which identifies the range of books that they may choose from. The range is identified by assessing the children. The children will be moved through the range of books. The books come from a rnage of schemes and include fiction and non fiction.
We encourage the children to record their reading in their planner and the children are given opportunities during the school day to change their book.
Please ensure your child brings his or her reading book and planner to school every day.
Tips for Helping your Child with Reading at Home
-Make learning fun!
-Read as a family
-Read a good book before bed
-Reward your child with a sticker or a hug if they read their reading book
-Tell your child's class teacher the next day how well they have done so this can be shared with the rest of the class.