If you have concerns about the safety or well being of any child then the number to ring is 01629 533190.
Latest What's happening in school... Events
Suimmer Holidays

24

Jul

2017

Inset Days

04

Sep

2017

Inset Day

16

Oct

2017
Saint Joseph's @stjs_staveley
WELCOME TO SAINT JOSEPH'S
With the Love of God we Learn, Grow and Achieve
Our vision at St Joseph's is to develop and support children in becoming life-long learners, by providing a caring and stimulating environment.
Our children are given the opportunity to learn and grow in the knowledge and love of God.
Through the Christian Ethos, children are equipped with the skills to recognise, value and celebrate differences.
High expectations of the school community ensure children flourish, enabling them to reach their full potential, becoming independent, confident happy learners and curious about the world in which they live.
____________________________________________________________________________________

Our 50th Anniversary Party
Thank you to everyone who dropped in for tea and scones to celebrate 50 years of St. Joseph's school at its current site. The whole school had been busy baking the scones, and each class learnt about what it was like to go to school in the 1960s, with a bit of help from Mrs Wibberley, who was a pupil at St. Joseph's at that time. Some great music from the sixties set the scene, and everyone enjoyed the video presentation of the children's work. Now we are all set for the next 50 years!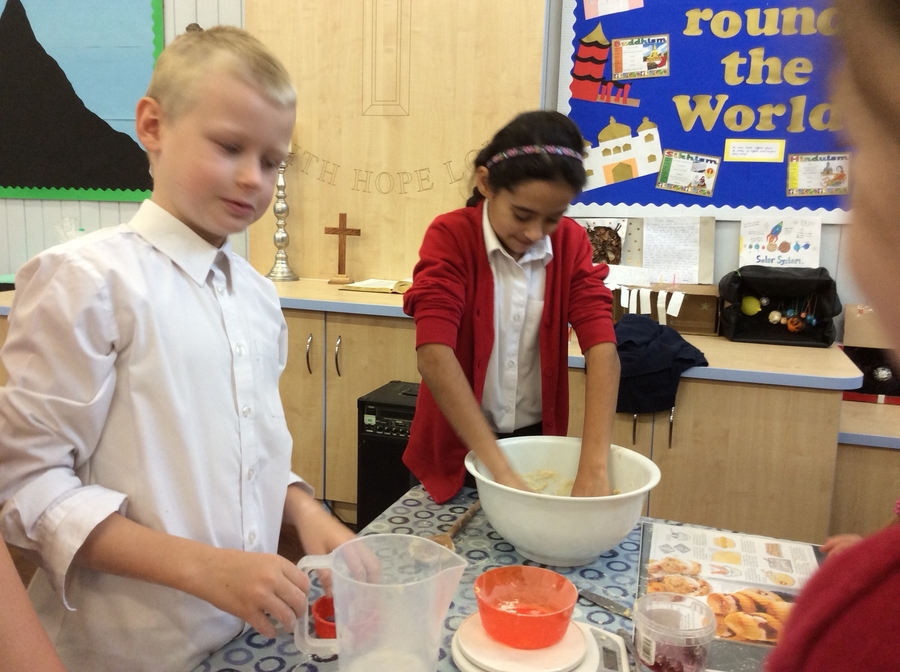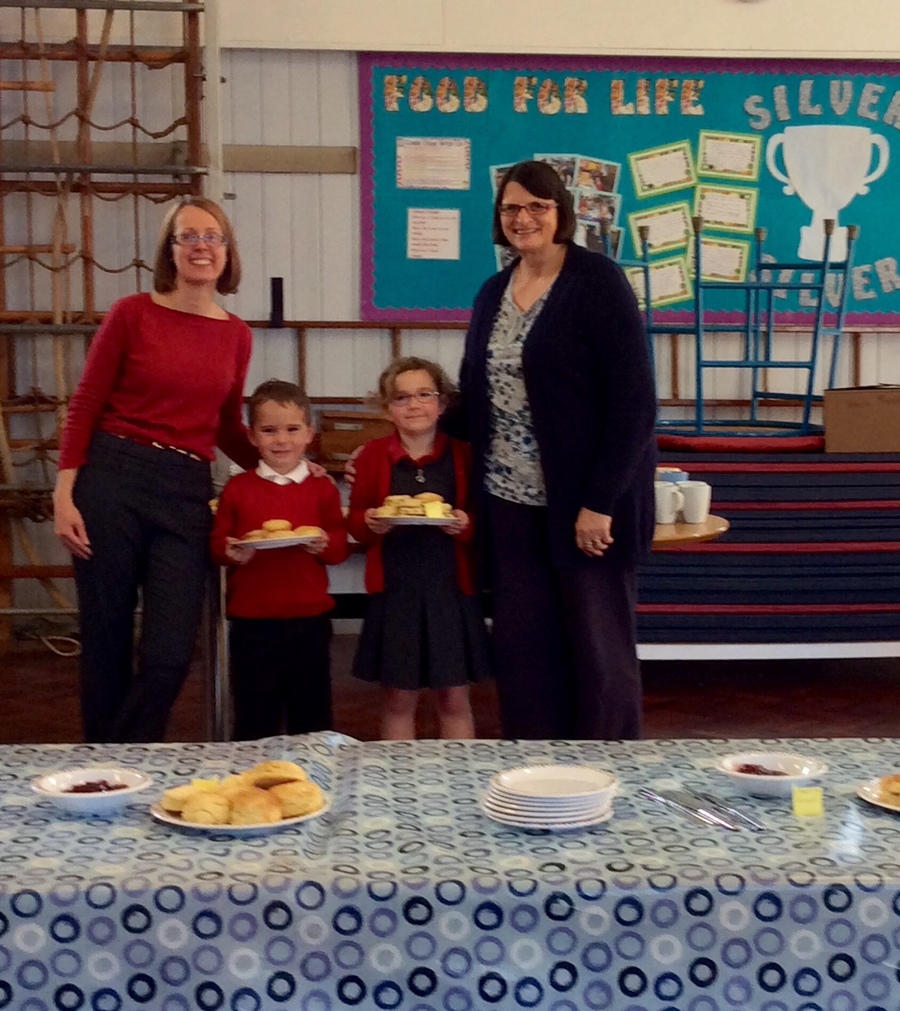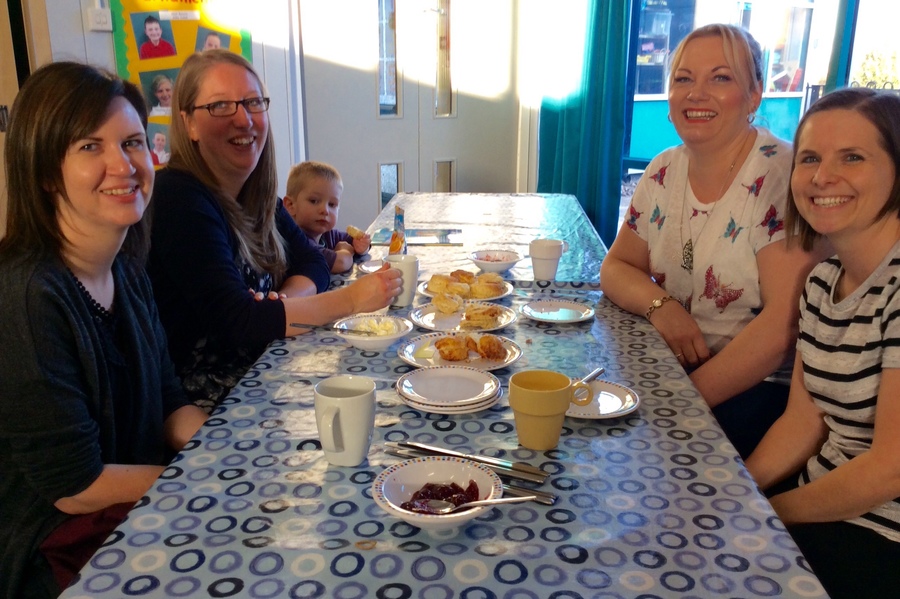 ____________________________________________________________
DISPLAYS AROUND SCHOOL
Some of the anniversary displays from around our school.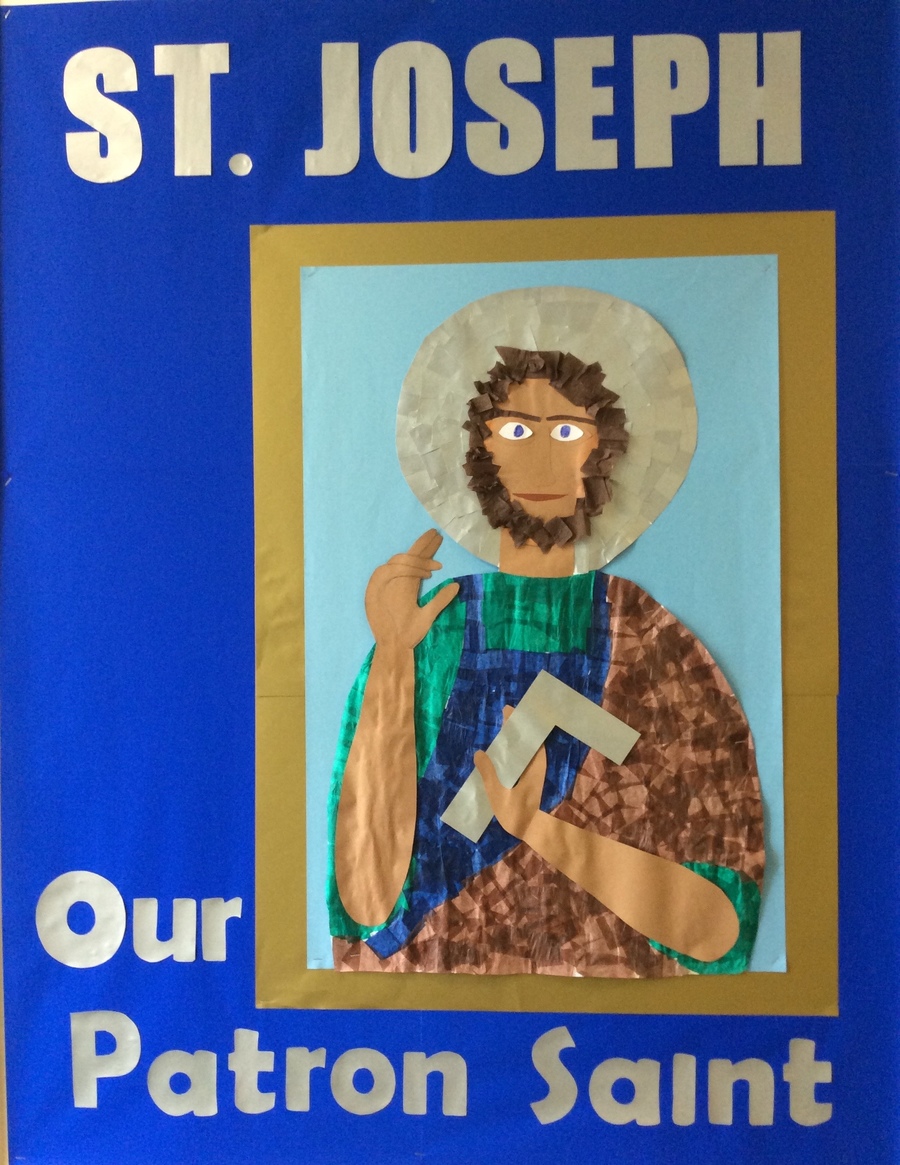 Our Patron Saint is St. Joseph. He was married to Mary, who was the mother of Jesus. We do not know very much about St. Joseph but what we do know shows that he was a good man. He was a carpenter, so he is known as St. Joseph the Worker. He is the patron saint of workers, and has two feast days. On the 19th March we celebrate Joseph the husband of Mary and on May 1st we celebrate Joseph the Worker. Joseph was engaged to Mary. After the angel told Mary that her baby would be the son of God, Joseph didn't know what to do. An angel appeared to him in a dream and told him not to worry. His job was to marry Mary and to protect the baby. He was a caring man, so he was happy to do this job. Joseph and Mary made the long trip to Bethlehem and Jesus was born in a stable there. Joseph then brought Jesus up along with Mary.